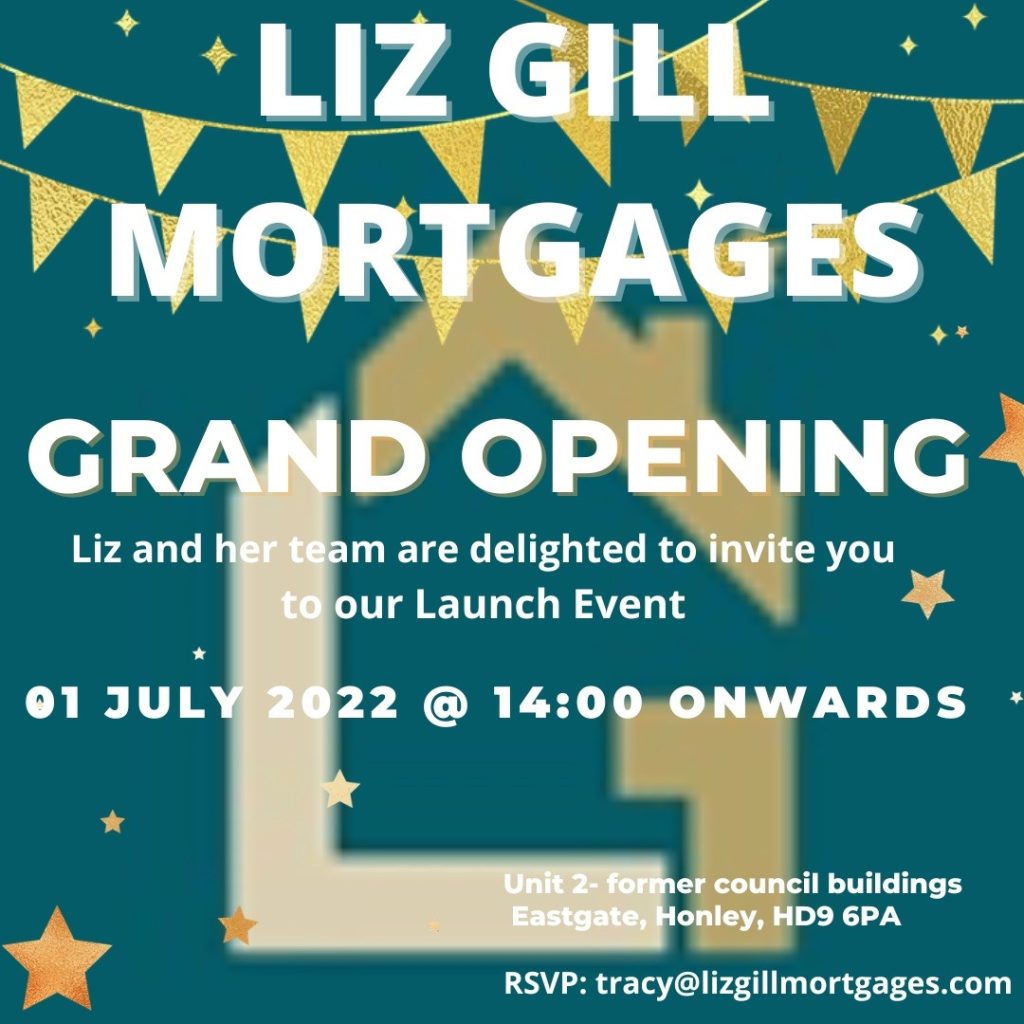 Liz Gill Morgages
Grand Opening Event
This event is for business partners & clients to celebrate with us in the official launch of Liz Gill Mortgages at the new office location in Honley village.
We are giving you the opportunity to come & support Liz and meet the Team & would love to see you among us. We will be open from 2pm throughout the afternoon until early evening providing drinks & nibbles
in an informal environment.
So please bring a guest & your business card as all names registered for our event have the chance to win a
launch party gift.
Parking is available on Eastgate opposite the office, up the Old Turnpike road nearby or in the centre of Honley village
RSVP to tracy@lizgillmortgages
Eastgate, Honley, Holmfirth, UK