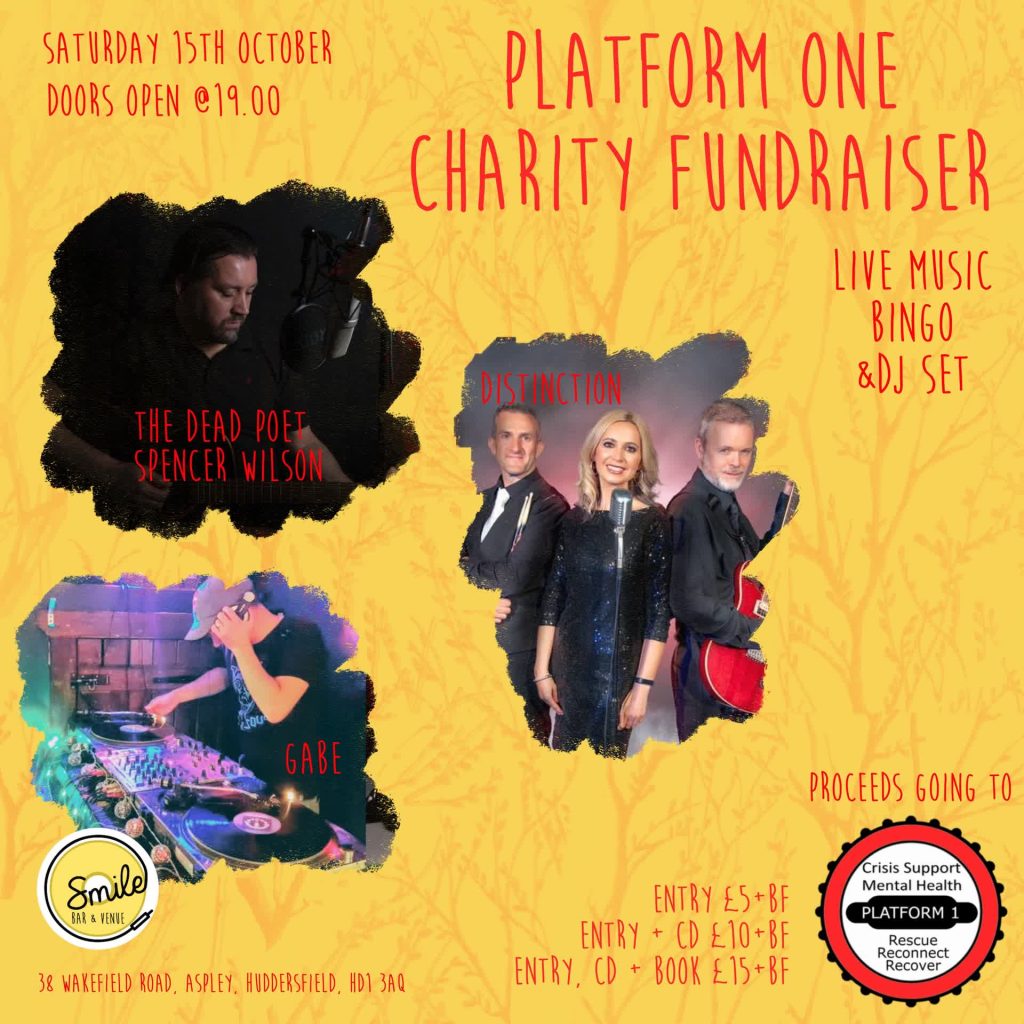 Platform One Charity Fundraiser
Platform One is a mental health and crisis charity helping with complex needs. They support men from all backgrounds and experiences and engage with men that, for whatever reason, have struggled to engage with other services.
They aim to help individuals develop interpersonal and practical skills to aid recovery, reconnect with family and friends and the wider community, and find employment.
100% of the ticket cost will be donated to Platform 1 men's mental health crisis charity!
In return you get a fantastic Saturday night out, filled with great music and bingo in our main hall!
38 Wakefield Road, Aspley, Huddersfield, UK